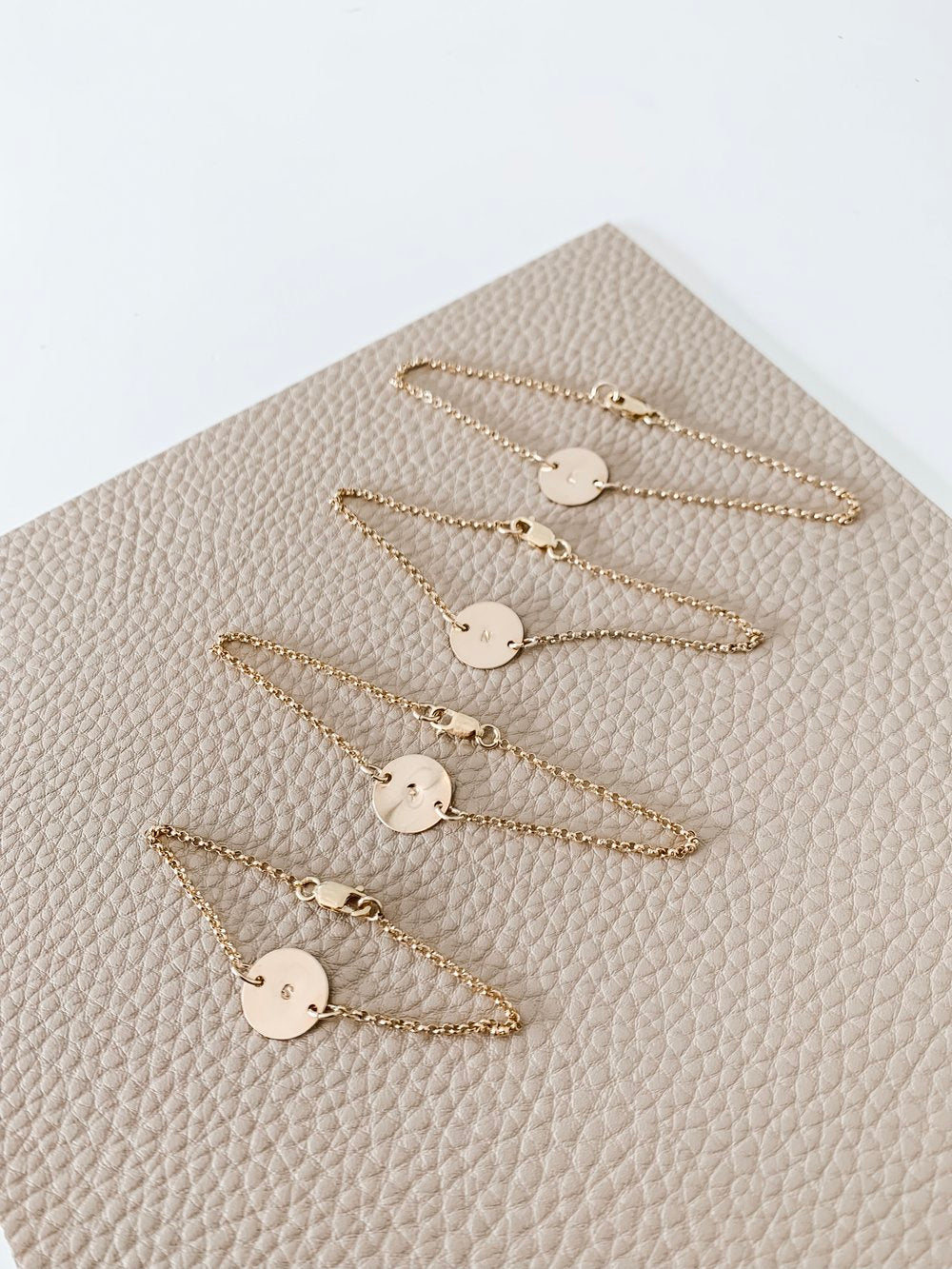 Get the cutest matching bracelet for you and your mini!
Lizzie hand makes these bracelets using 14k gold filled chain and disc.
Please specify at check out if you chose stamped what letter you want.
If you want to measure your littles wrist we recommend using a string and measuring tape and sending their measurement over as well as your own.
If not we will send you the most common size for mama and mini.
SOLD INDIVIDUALLY 
Note there is only room for one letter on each.
NOTE: Gold-filled jewelry has a much higher amount of gold in it than gold-plated, making it more valuable (almost 100% more gold than gold-plated jewelry), more durable (won't chip or tarnish), safe for those with metal allergies and longer-lasting (10-30 years).
MINI INITIAL BRACELETS