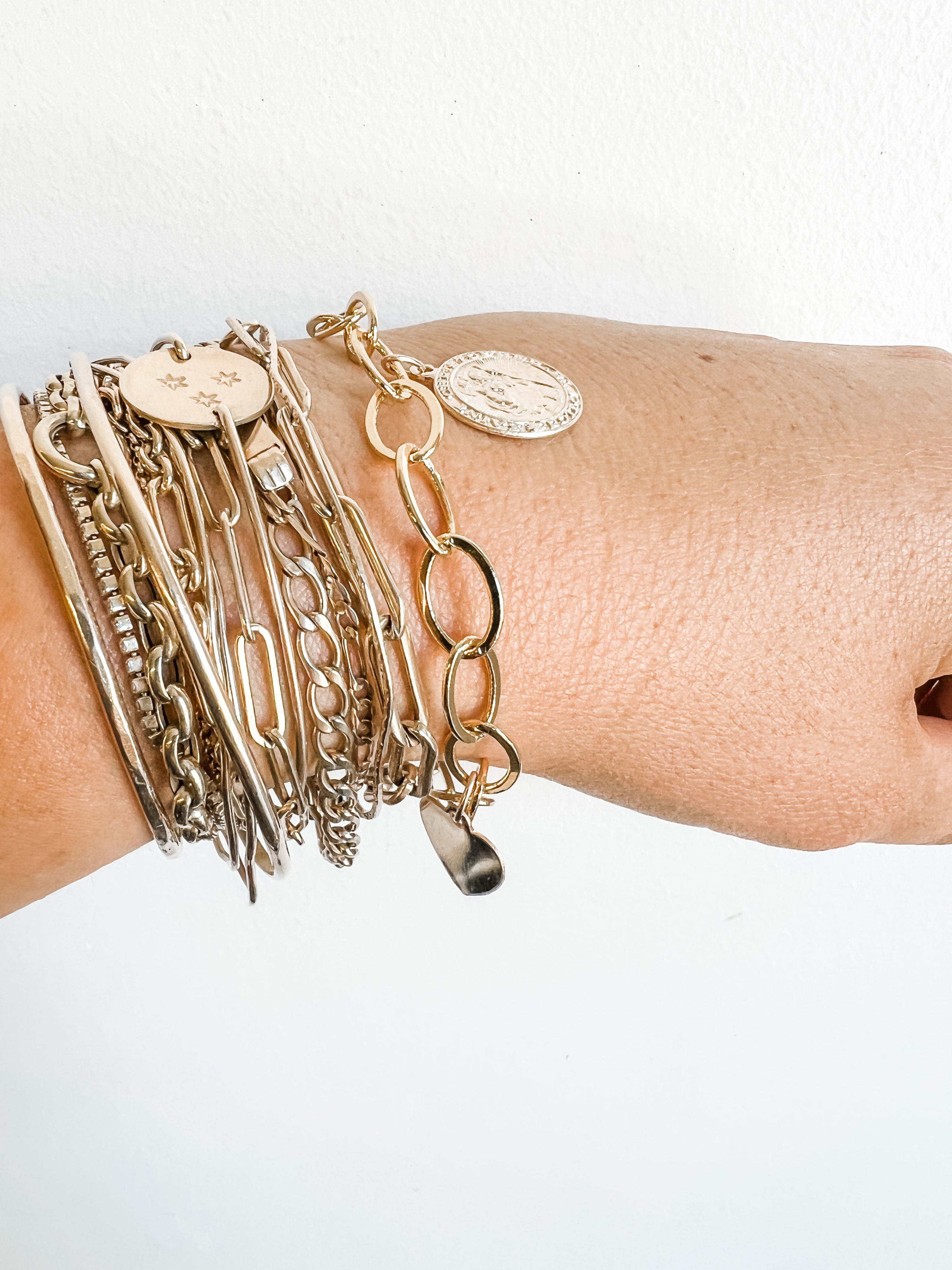 This chunky chain link bracelet is the perfect layering bracelet.
It is made of 14k gold filled.
Choose your perfect size, measure your wrist.
Or leave a custom size in the comments.
Choose between the two charm options:
option 1:
heart, Saint Christopher, circle start charm

option 2:
turquoise star charm, gold shell, pearl
NOTE: Gold-filled jewelry has a much higher amount of gold in it than gold-plated, making it more valuable (almost 100% more gold than gold-plated jewelry), more durable (won't chip or tarnish), safe for those with metal allergies and longer-lasting (10-30 years).
CHARMY BRACELET